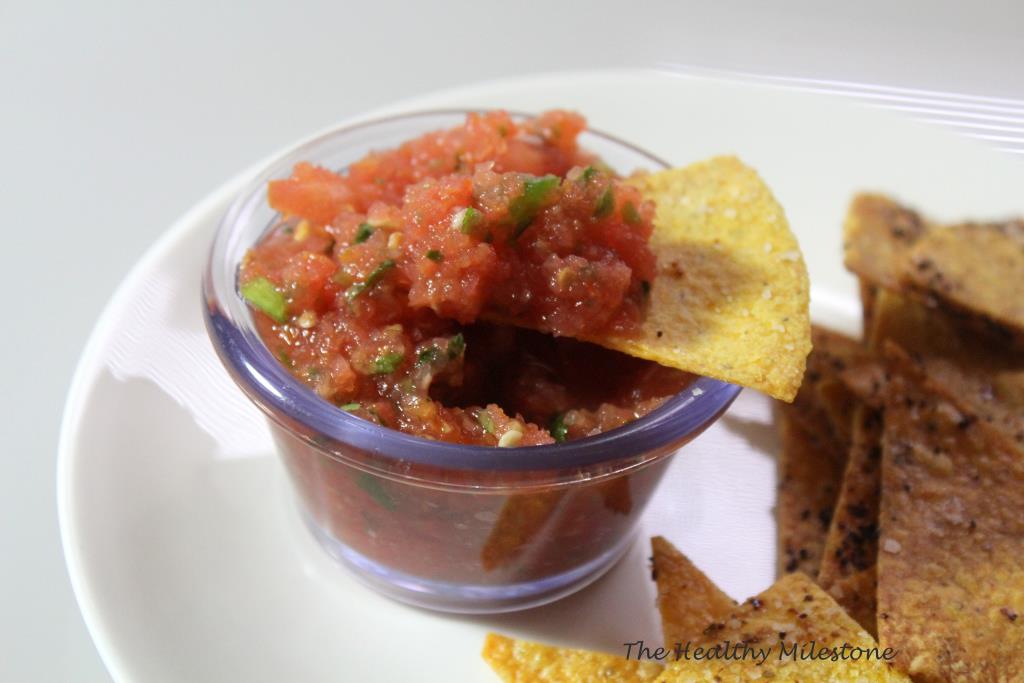 Fresh Tomato Salsa Vitamix Style
Fresh tomato Salsa is delicious with air fried sprouted corn tortilla chips, on tacos or a taco salad and with scrambled eggs. Honestly, with some practice it is easy to make. Don't be discouraged if your first few batches aren't perfect because it's still going to taste good.
Ingredients are Important For Your Fresh Salsa
When selecting tomatoes, select Roma because they are meatier. Also, they have less seeds. In addition, they are higher in vitamin C. Next, using just the cilantro leaves gives you a better texture and a more attractive chop.  Finally, use a red onion because it contains more antioxidants known as polyphenols than paler onions.
Tools I used for Fresh Tomato Salsa
Here are some of the tools I used while making fresh tomato salsa. The Wustoff 6 inch cook's knife was actually a gift from my daughter. It's an amazingly well-balanced knife and has become one of my favorites.  As an Amazon Affiliate I earn from qualifying purchases, but your price never changes.
THM Recipes with Salsa
Lastly, here are some great recipes to use with your freshly made salsa:
Fresh Tomato Salsa
Author: Carey
Nutrition Information
Carbohydrates: 2g
Sodium: 32mg
Cholesterol: 0mg
Recipe type: Condiment
Prep time:
Cook time:
Total time: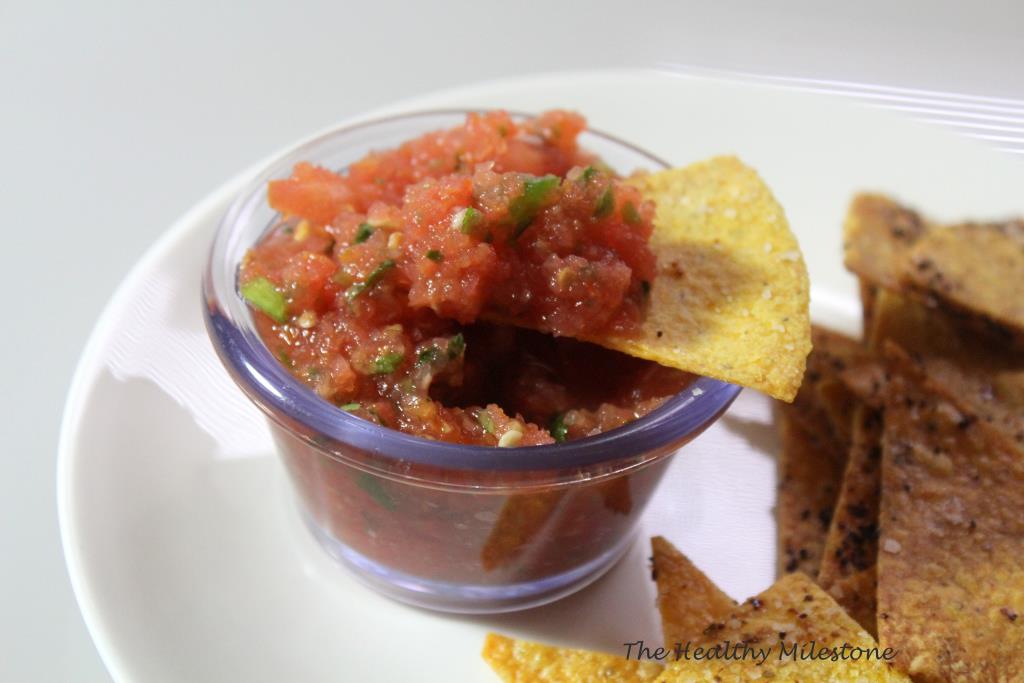 Fresh tomato salsa is so easy to make in the Vitamix. It takes more time to prep the veggies than to actually chop the salsa!
Ingredients
1 small red onion (peeled and cut into a large dice)
A jalapeno pepper (about 2 - 3 ounces) (seeded, de-veined and quartered)
1 clove garlic (peeled)
½ cup (10g) cilantro leaves, whole (no stems)
6 (about 1¼ pounds) Roma tomato (washed and quartered)
2 tablespoons lime juice (fresh is best)
½ teaspoon THM Himalayan mineral salt
⅛ teaspoon ground black pepper
Instructions
Wash and dry tomatoes and jalapeno pepper.
Cut tomatoes into quarters, set aside.
Peel and cut onion into large dice. Cut the jalapeño in half then quarter, de-seed and de-vein. Place onion and jalapeno in container with lime juice, cilantro leaves and 6 to 7 tomato quarters.
Snap cover into place, remove plug cover and insert tamper.
Set machine variable speed to 1.
Turn machine on and slowly turn dial to speed 5.
Blend for about 10 to 15 seconds, using the tamper to push ingredients into the blades.
Reduce speed to 3, remove tamper and add remaining tomatoes thru the lid plug opening.
Blend for about 8 to 10 seconds, using the tamper to push tomatoes into the blades. Try not to over blend so you have a chunky salsa to serve with chips.
Chill and serve with chips or use as a garnish on chicken, taco salad or an omelet.