Instant Pot Powerhouse Meatloaf – THM S
It's Powerhouse Meatloaf because it has an added boost of Omega 3 by using ground flax meal. The flax meal replaces the need for a bread crumbs or other fillers. It's a great recipe for the Instant Pot and can be made ahead and easily reheated.
This post may contain affiliate links to Amazon or other programs. I do earn a small commission from the sales made through these links; however your price never changes.
I tried meatloaf with crushed pork rinds and didn't care for the texture or the binding results. You can use packaged pre-ground flax meal but I prefer to grind mine fresh using golden flax seeds using a small electric coffee grinder.
Plan Ahead Meal Prep with Powerhouse Meatloaf
I use this recipe frequently and cook it ahead in the Instant Pot.  Once it has cooled, tightly cover with foil and refrigerate it for a super quick supper during the week. To reheat merely put 1 cup of water in the Instant Pot, place the trivet in the liner and lower the covered, cooked meatloaf into the pot.  Lock the lid; turn vent to sealing, then the pot using [Steam] and adjust the time to 10 minutes with quick pressure release.
You can also double this recipe and cook in the 6 cup Bundt pan using the same timing which will give you 8 servings.
Flax Seed Benefits and Grinding Fresh Seeds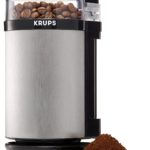 The first unique feature of flax is its high omega-3 fatty acid content. Among all 127 "World's Healthiest Foods", flax-seeds comes out number one as a source of omega-3s! The primary omega-3 fatty acid found in flaxseeds is alpha-linolenic acid, or ALA. The ALA in flax seed has found to be stable for at least 1 hour when heated for 60 minutes at either 100°C (212°F) or 350°C (662°F). which makes it available after ground flax seeds have been added to baked goods like muffins or breads.
Grinding your own flax seeds gives you more of the benefit of very fresh nutrients and it only takes a very few seconds in a small coffee grinder.  The shelf life for whole seeds is also much longer. I love my Krups Electric Spice, Herbs and Coffee Grinder for so many little kitchen grinding tasks. It's quick and easy to clean with a damp paper towel.
Accessories and Ingredients Used for Instant Pot Powerhouse Meatloaf
Accessories, tools and ingredients used in this recipe.




Powerhouse Meatloaf
Author: Carey
Nutrition Information
Fat: 28g
Carbohydrates: 10g
Sodium: 414mg
Fiber: 3g
Protein: 24g
Cholesterol: 138mg
Recipe type: Meat
Cuisine: American
Prep time:
Cook time:
Total time:
Ingredients
Meatloaf
Topping:
Instructions
Prep:
Place 1½ cups of water into your Instant Pot liner. Insert trivet.
Chop onion, mince garlic and beat egg slightly in a small bowl.
Meatloaf:
Combine the meatloaf ingredients in a large mixing bowl and blend well.
Press into a 8 x 4 inch loaf pan, cover with foil. Using either the long handled trivet or an aluminum foil sling lower the meatloaf into the Instant Pot.
Place lid on pot, lock and set to vent to sealing. Set the pot using either [Manual] or [Pressure Cook] for 20 minutes with 10 minutes NPR. Dab water off foil and remove foil to add topping.
Topping:
Set oven to broil.
Mix topping ingredients in a small bowl until fully combined. Spoon over the meatloaf and broil for about 4-5 minutes. To serve cut into 8 slices, 2 slices per serving.
Oven Directions:
Preheat oven to 350 degrees.
Press meatloaf into an 8 x4 pan, place in preheated oven. Bake for 40-45 minutes. While the meatloaf is baking mix topping ingredients.
Remove meatloaf from oven, spread with topping and return to oven for 5-8 minutes. Internal temp should be 160 F degrees,
Notes:
This recipe can be doubled and cooked or baked in a 6 cup Bundt pan for 8 servings.